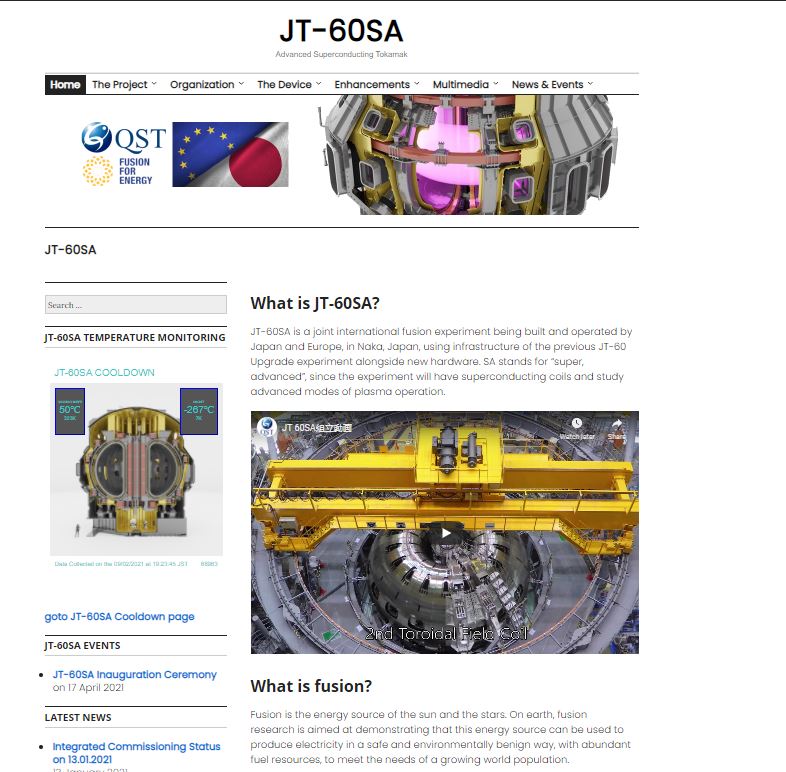 We are pleased to announce the launch of our brand new JT-60SA website!
The new website replaces the former JT-60SA one with updated contents and style. It aims to provide the visitors with information on JT-60SA and its recent updates, while introducing the project to a wider general public, including students, the press, and researchers.
The new website will be regularly updated with interesting audiovisual information and research highlights of the JT-60SA project in Naka, Japan.